Back in July, Xperate had the privilege of participating in the Legal Project Management (LPM) conference, an event that stood out for its innovative approach to collaboration and knowledge sharing. Instead of the traditional speaker or panel sessions, the conference encouraged delegates to sit at a round table, fostering open discussions and making it easy for participants to delve into key topics. This refreshing approach allowed delegates to open up about the challenges they face and explore creative solutions together.
Mark Garnish, COO at Xperate, facilitated a session during the conference titled "Making the most of existing tech assets." This topic is close to our hearts because we firmly believe that change is often good and necessary, but more often than not, you can achieve significant results by optimising the technology resources you already have at your disposal.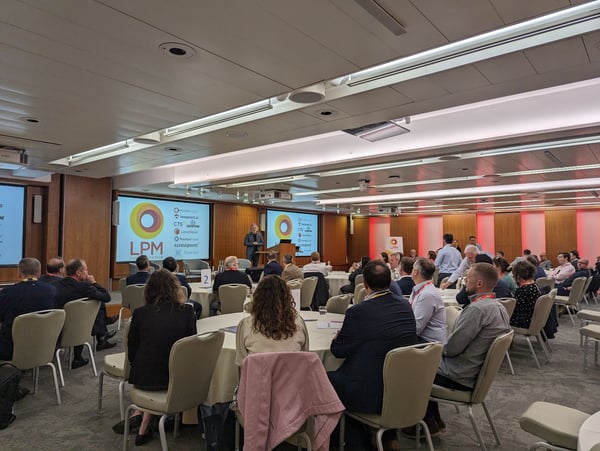 One common observation during discussions at the conference was that when two or more law firms engage in conversations about their current IT infrastructure, the initial tendency is to highlight what their systems cannot do. However, it doesn't take long for everyone to realise that, despite using different Practice and Case Management Solutions (PCMS), they share similar challenges.
So, what were the main themes that delegates focused on during these engaging round table discussions?
Investment
Almost universally, there was concern among delegates that their PCMS suppliers weren't investing in the right areas for product development. Additionally, when investments were made, such as in the realm of cloud solutions, they often took longer than expected to materialise.
In observation, Mark commented: In all fairness, many firms acknowledged that they needed to invest more in "sweating the assets." We often hear stories about law firm A adopting groundbreaking technology to achieve fantastic results, but a significant number of firms, perhaps the majority, purchase new systems and then fail to make the most of them through further investments.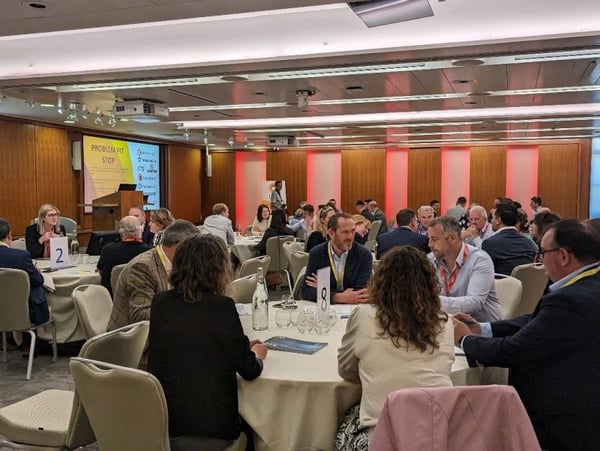 Integrations
Delegates expressed general frustration about the limitations when it came to integrating the products they needed with their PCMS. Suppliers often seemed unwilling or unable to provide the necessary integrations, and the absence of Application Programming Interfaces (APIs) made it even more challenging for new suppliers to step in.
Everyone at the conference agreed that there was no straightforward solution to this complex issue, but there was a shared sentiment that traditional PCMS vendors could certainly play a role in making the integration process smoother. Mark commented that at Xperate, we strongly believe that suppliers should cooperate and "play nicely" to benefit the legal industry, a sentiment echoed by most law firms.
Cloud, Cloud, and More Cloud
The benefits of cloud computing are clear to most law firms, and many are eagerly awaiting their incumbent suppliers to become "cloud-ready." The frustration lies in the fact that, in many cases, firms haven't been presented with a clear strategy on how their PCMS providers plan to transition to the cloud and how long it will take. Most firms are not in a rush but are prepared to invest in their existing systems, provided they have a transparent roadmap for the future.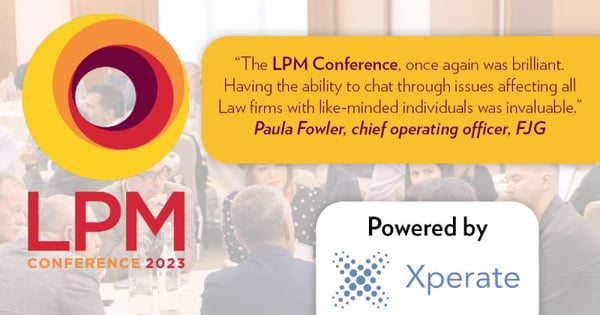 Conclusion
While Xperate doesn't possess a silver bullet solution, we can certainly assist you in getting the most out of your current PCMS. We work with you on workflows and other development projects, including helping you integrate additional products to meet your specific needs.
The LPM conference was an eye-opening experience, revealing the shared challenges and opportunities within the legal industry's technology landscape. Embracing change and making the most of your existing tech assets is a journey worth embarking on, and we're here to help you every step of the way.
You can view the full LPM Conference 2023 supplement
here
.