Xperate have been working with FileTrail for over 12 months our relationship has continued to strengthen over this time. When FileTrail asked us if we were happy for them to document their journey with Xperate so far, we were delighted to participate. You can read the full press release below.

FileTrail, the industry-leading information governance software suite for highly regulated markets throughout North America, the UK and Europe, and Xperate, the leading legal service outsourced software development business, have announced a strategic partnership.
The start of our very successful partnership originally saw Xperate provide us with four of their highly skilled developers to expand the resource of our existing development team. The developers worked alongside our team and helped to support and provide additional expertise. This seamless integration has proved beneficial in a number of ways; flexibility due to time zones and allowing our current team to fully focus on the product. Fast-forward twelve months and our relationship has grown to see Xperate providing a number of additional resources to further enhance the skillsets we already have and expand the service we give our clients.
Sharing similar values in the way that staff are treated and recruiting the very best people meant that we found ourselves with a great cultural fit. Xperate's values resonated with us as they were clearly passionate and committed to 'not doing average'. Xperate are a specialised company and ensure that all employees share the same core values. This is something we are also passionate about. It has meant that Xperate are able to work hand in glove with FileTrail and that has been revolutionary for us.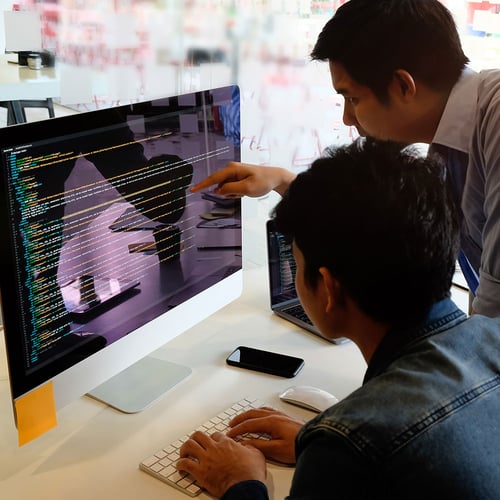 Xperate now provide resources to our existing teams to assist with data migration, quality assurance and support. Our product sets can be complex, but Xperate's bank of sector leading expertise ensured that working with them was a smooth and successful process.
From extensive background checks to hiring impressive skillsets; Xperate are thorough in their approach to hiring the very best people and offered momentum to ensure we could continue to work at pace and supplement our highly experienced team.
Mark Garnish, Chief Operating Officer at Xperate commented:
"It's been a pleasure working with the team from FileTrail for the last twelve months and we've enjoyed a great relationship. It's great to see that relationship improve and grow over time. We're very proud to work with them and the work they entrust to us, which we would never take lightly. We look forward to continuing our relationship over the coming months and years."
Meghan Bofenkamp, Chief Operating Officer at FileTrail was just as enthusiastic:
"Our collaboration with Xperate brings additional expertise and experience in India and especially the UK where we have now strengthened our UK presence. This adds to our flexibility for clients as we span multiple time zones. We hope to continue to work together with our relationship going from strength to strength through a fluid and collaborative approach. Working with Xperate has been well received by employees of both businesses and is a relationship that we are equally proud of."
Ends

PRESS RELEASE CONTACT
Charlene Gentile / Belinda Palmer
Marketing & Account Manager at Consortium
charlene@consortiumbiz.co.uk / belinda@consortiumbiz.co.uk
01903 530787

Note to editors:
About FileTrail
FileTrail is the industry-leading information governance software suite for highly regulated markets throughout North America, the UK, and Europe. Since 2000, FileTrail has served forward-thinking organisations in the legal, corporate, and government markets by providing a centralised, clear view of all data within an organisation across multiple repositories, including both physical records and electronic files. Designed as a fully integrated, enterprise software, FileTrail provides a modern data governance solution to help organisations automate compliance with internal policies, governmental regulations, and outside counsel guidelines (OCG), create custom policies and taxonomies per industry, and reduce risk through retention and disposition management to dramatically reduce costs. For more information, visit: filetrail.com
About Xperate
Xperate is a UK-based software development company with offices in the UK and India, offering everything from a full design and development service, through to short-term projects and software integrations. They specialise in working with tech businesses and law firms requiring anything from one or two developers for a couple of months, up to firms wanting to outsource their development over the long term. For more information, visit xperate.com