We are pleased to welcome Mark Bilson as Xperate's new Chief Commercial Officer for North America.
Mark joins us in this newly formed role to spearhead our US sales and operations. He brings considerable international experience to the role, as Mark has previously held positions as VP of Integrations & Workflow at Intapp for 7 years (based in New York) and APAC Regional Manager for LexisNexis (based in Sydney).
The appointment of Mark is a significant milestone in Xperate's growth trajectory. As the firm continues to establish a presence on a global scale, the wealth of experience that Mark brings will be crucial in supporting our North American business development. Splitting his time between London and New York, we are confident that Mark has the strategic vision and leadership capabilities to accelerate our growth abroad.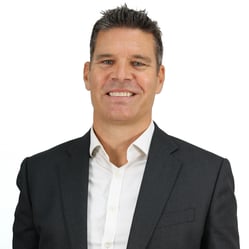 Mark was recently interviewed by the Legal IT Insider where he spoke about his excitement to join Xperate and also discussed his future plans and how he can help facilitate the business's growth. If you would like to read more of Mark's insights and thoughts on this new chapter, click here.
Simon Hill, CEO commented: "Mark's appointment continues Xperate's rapid growth and he will play a vital role by leading our strategic sales plans and operations in North America, whilst helping establish new business partnerships. He will also be joining the UK Management Board team."
We are thrilled to welcome Mark to the Xperate team, and we eagerly anticipate the fresh, innovative ideas he will bring to the table. As we embark on our journey toward even greater success, we believe Mark's contributions will play a pivotal role in helping us reach new heights
About Xperate
Xperate is a UK-based software development company with offices in the UK and India, offering everything from a full design and development service, through to short-term projects and software integrations. They specialise in working with tech businesses and law firms requiring anything from one or two developers for a couple of months, up to firms wanting to outsource their development over the long term.