Xperate would like to share a remarkable success story that highlights the significant difference between manual review collection and the seamless integration of ReviewSolicitors into your case management system.
A few months ago, we established an integration between Stephen Rimmer LLP's PCMS and ReviewSolicitors' API, and the results have been nothing short of exceptional. Collaborating closely with the Xperate team, ReviewSolicitors has enhanced their ability to support clients in automating the review collection process through their case management systems.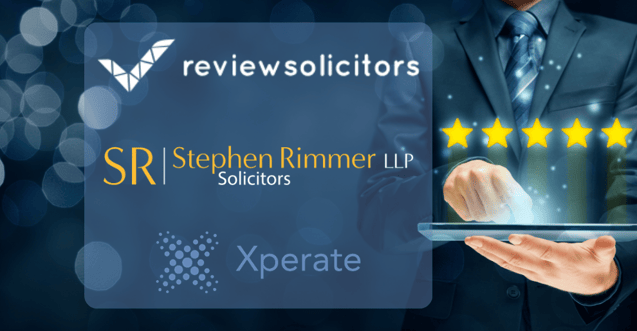 Since Xperate developed the integration for Stephen Rimmer LLP back in mid-August, the results have been nothing short of astounding. Grant Sanders, from Stephen Rimmer LLP, was kind enough to provide us with insightful feedback about the collaboration with their Case Management System via Xperate, which we're excited to share with you.
A remarkable 45% collection rate for reviews.
Direct inquiries through ReviewSolicitors, facilitated by their impressive professional profiles.
Fee earners no longer need to be involved in soliciting reviews, saving valuable time.
Consistent review generation has led to strong local and national rankings.
Reviews are collected effortlessly on both Google Reviews and ReviewSolicitors, amplifying the firm's online visibility.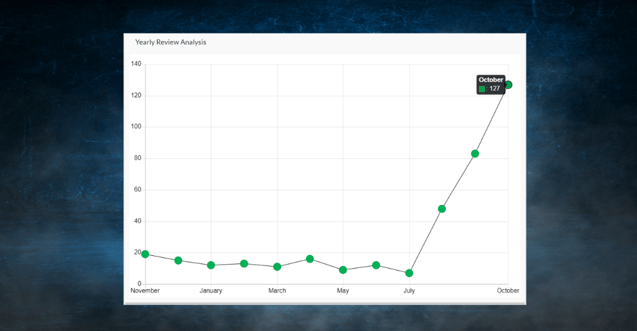 We extend our gratitude to Grant Sanders of Stephen Rimmer LLP for taking the time to provide honest feedback on the outstanding performance of the new integration with their CMS, with direct inquiries and a staggering 45% review collection rate, the results speak for themselves.
At Xperate, we value our strong partnership with the ReviewSolicitors team. Together, we have successfully streamlined and enhanced their capabilities to support clients in the review collection process.
Our partnership with ReviewSolicitors is poised to be a game-changer for law firms across the country, offering a streamlined, efficient, and highly effective solution for automating the review collection process. We look forward to helping more law firms experience the benefits of this transformative collaboration. If you're interested in learning more about how Xperate and ReviewSolicitors can enhance your firm's review collection process, please feel free to reach out to us. We're here to support you on your journey to excellence.