LMS and Xperate launch 'Plug and Play' solution to improve technology accessibility in the conveyancing sector
The new range of APIs allows law firms to utilise digital tools such as LMS Secure Link, Charge Registrations, confirmly and Mortgage Offer Distribution through their own CMS platform
The trial has now launched with two CMS platforms, Partners for Windows (P4W) and Practice and Case Management (ALB)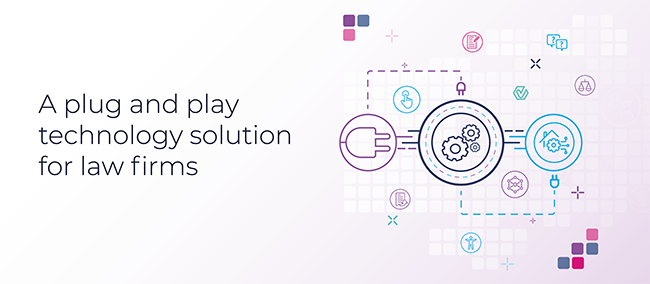 LMS, the UK's leading conveyancing technology provider and panel management specialist, has today announced together with Xperate, the UK-based software development company, the launch of LMS Plug and Play after a successful testing process. The technology allows law firms to access digital tools pioneered by LMS through their own CMS platforms, starting with ALB and P4W, to improve technology accessibility and time efficiencies in the conveyancing sector.

As a result of the integration with their CMS, law firms can take advantage of technology that drives efficiencies, reduces time spent on admin tasks and lowers the risk of financial fraud. The solution is tackling the problem of tech accessibility across the industry, opening up possibilities for firms of all sizes to digitally transform without the need for significant investment or complex technical builds.

As a result of this new trial, LMS has allowed for an increased number of firms to take advantage of the efficiencies gained from digital integrations and a single point of access for essential tasks, usually reserved for firms who have an ability to invest significantly in these areas.

Travis Scholes, Commercial Director at LMS, said:

"Improving efficiency and accessibility in the conveyancing sector has always been a huge priority for the team at LMS and we have always believed that this is achieved through innovative industry collaboration. The development of the right tech is and always has been vital, but now we're seeing accessibility of these tools become more of an issue. Firms shouldn't have to spend a significant amount of time and money developing their own technology and this work with Xperate means they don't have to."



Mark Garnish, Chief Operating Officer at Xperate, adds:

"As a team, we have been tremendously excited about this work with LMS and seeing the technology come to life. Increasing efficiency and accessibility in the sector is a goal we're very much aligned on.

Collaboration is the key to driving great results and improving widespread adoption in the sector, and we're looking forward to a long-lasting relationship with LMS."

David Holdsworth, Product Manager at Advanced, adds:
"Innovation in legal technology is always exciting and I'd like to thank the LMS for reaching out to Xperate, a trusted Advanced Partner, to provide a solution that compliments both the ALB and P4W case management offering. I look forward to hearing of the positive difference this integration makes to our users."
The trial with Xperate has resulted in multiple options for delivery which will be determined after a short discovery call with a member of the LMS team. Further CMS providers will also be added to the provision, with SOS and Mattersphere being the next CMS platforms available.

If you'd like to find out more about our Plug and Play solution, please click here to arrange a call.

-ENDS-

For further information, please contact

Media Enquiries
Charlie Earlam
Associate Director
Rostrum
LMS@rostrum.agency


Notes to Editors

LMS (Legal Marketing Services) is one of the UK's largest providers of outsourced property services, including conveyancing, remortgage, and IT services.
Each year LMS successfully manages some 400,000 transactions, helping to enable c. £70 billion in loans for intermediaries and lenders.
The LMS system is based on the company's unique STARS (Servicer Tracking & Reporting System) technology which manages transactions electronically on-line to ensure speed, cost efficiency and quality of service.
To find out more about LMS, visit www.lms.com

Xperate is a specialist software development consultancy with offices in the UK and India. We work with law firms and legal technology companies (among others) in EMEA & the USA developing innovative solutions around product integration, development of bespoke products for our customers and general software development services to law firms and legal technology businesses of all sizes. We also provide practice management workflow & case consultancy for a wide range of providers throughout the legal sector.
To find out more about Xperate, visit www.xperate.com