One of the key reasons for Simon Hill and Mark Garnish to visit India was to meet in person our growing team of talented developers. A particular highlight of the trip was our Company Briefing as it gave Simon and Mark the opportunity to award four very worthy recipients with the inaugural Directors Special Recognition Award.
This prestigious award is presented to individuals who have gone the extra mile and excelled in the high standards and values that Xperate expects from all its team members.
Mayur Narkhede – Mayur is a relatively new member of the Xperate team and has worked for one of our legal technology clients from the start. He has excelled in this project, undertaking and delivering complex features on time and stepping up to lead project meetings when the team leader has been away. He has a great attitude and is always keen to expand his skill set- exactly the type of person who will thrive at Xperate.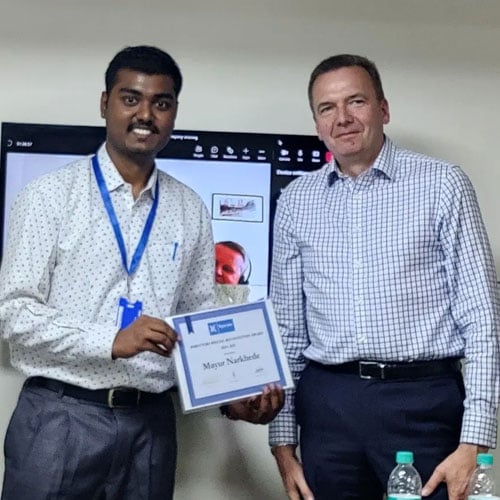 Mayur receiving his award from Simon Hill
Nikhil Polawar – Many of the Xperate team have worked with Nikhil in the past. He has already been involved in several projects including the successful implementation of an integration of Partner for Windows with a leading legal technology business. The project was completed accurately, on time and on schedule and successfully deployed.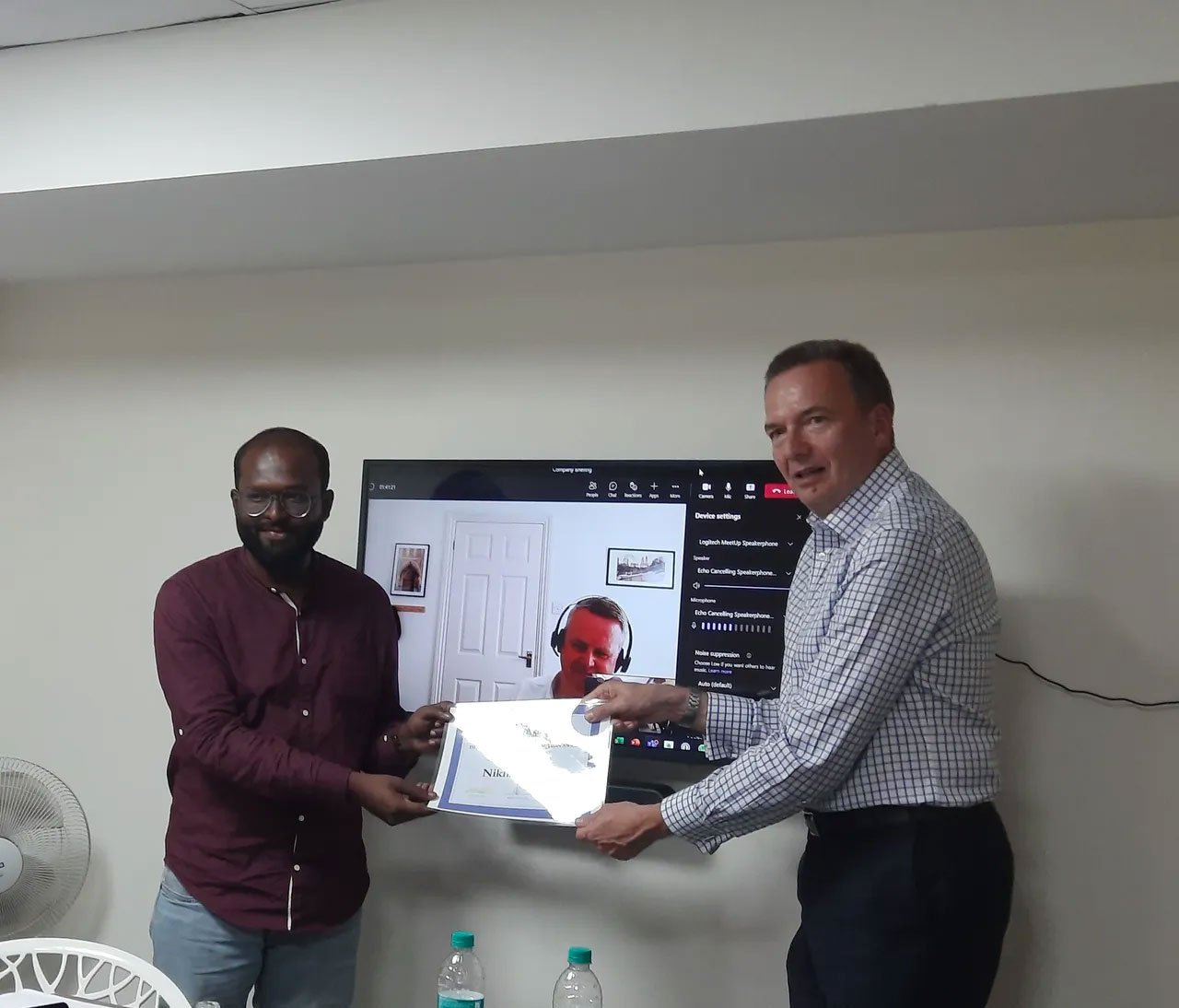 Nikhil receiving his award from Simon Hill
Vinay Sharma – Vinay was the first team member in our Indian team and has exceed even his own expectations by stepping up and leading his own team for one of our major clients and has never looked back. This complex and demanding project required extensive use of React and weekly meetings with the client with whom Vinay has established an excellent relationship.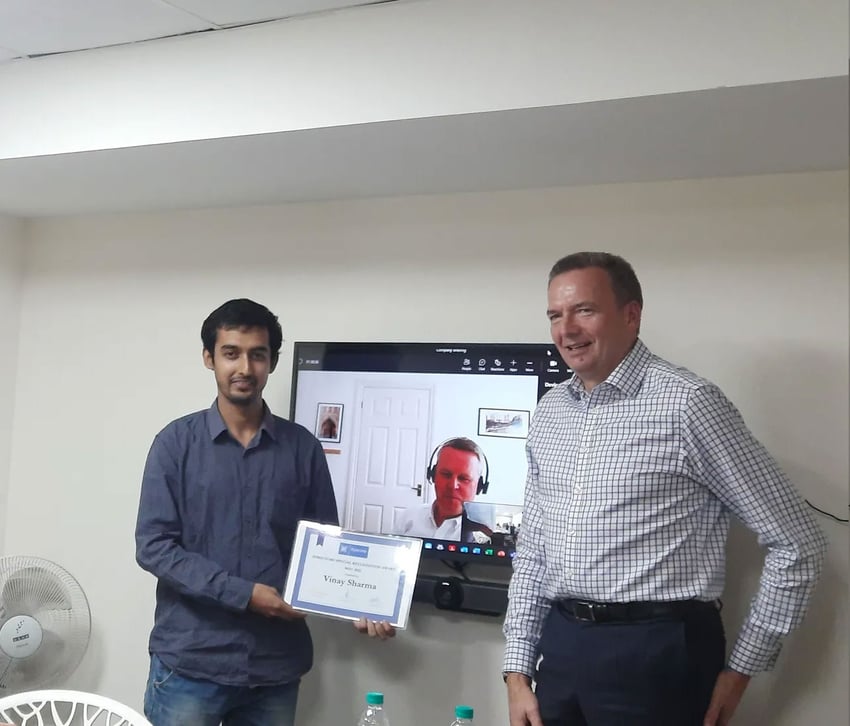 Vinay receiving his award from Simon Hill
Vaibhav Patil – Another person who is very well known to many people in Xperate having worked with us for many years in previous companies., Vaibhav (pronounced Webbo), is our 'Mr Dependable' for the way he expertly manages projects with efficiency, effectively and always with high quality. He is a fantastic role model to his team, often providing mentoring and guidance and really leads by example.
Vaibhav receiving his award from Simon Hill
Congratulations to our very deserving winners.